Medical Services We Offer:
Primary care, including Initial medical exam and consultation.
Transition of Care and Coordination services.
Routine Health maintenance and Disease management.
Periodic scheduled health visits.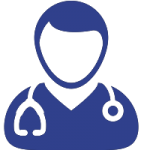 Urinary Catheter changes.
Replacement of Feeding tubes. 
Hospice, Palliative, and End of Life Care in the comfort of your home.
Infusions, Long term Antibiotics including Total parentalNutrition/ TPN/ therapy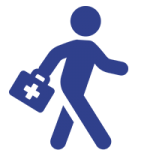 Management of Mechanical ventilators

Wound care and Debridement

In-home Labs, EKG's, Ultrasounds, X rays and so on

Home dialysis for pts with End-stage renal disease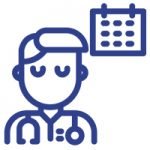 Covid testing, treatment, and Vaccination
Physicians, Eye doctors, Foot doctors, Dental doctors, Psychotherapy and Psychiatry doctors.
Nutritionists and Registered Dietitians, Registered Nurses, Physical Therapy and so on.